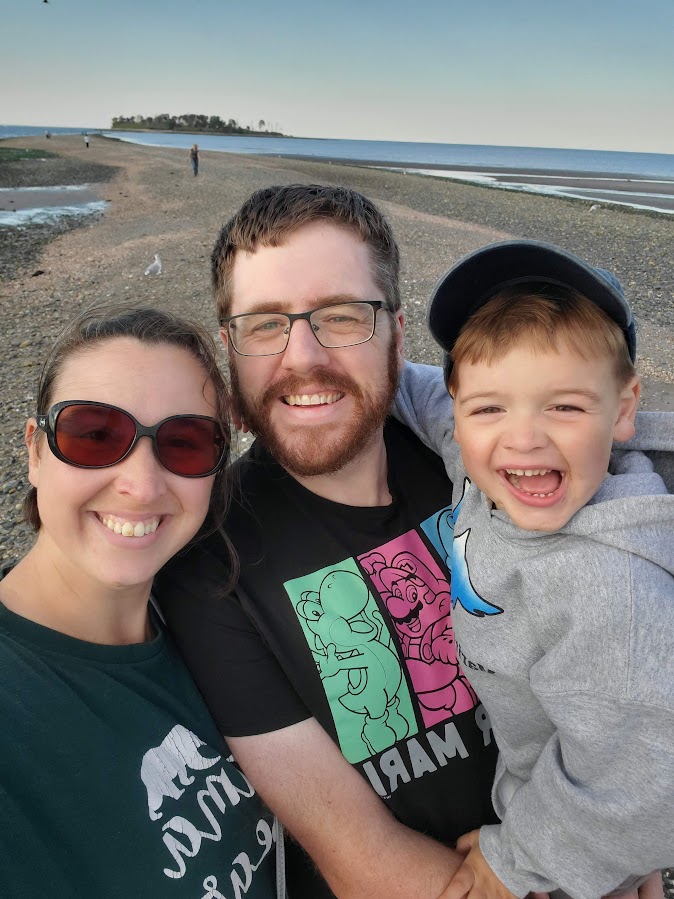 Hey there! My name is Josh.
I was four years old when my parents brought home a Super Nintendo. I'm sure they bought it for themselves, but it didn't take long until I had the controller in my hands. I was enthralled. Mario and Yoshi would end up being my entryway into my lifelong love of video games and computers.
I was born and raised in New England, but I wanted to make a big move after I graduated from college. So in 2010, my then-girlfriend and I packed our car and drove west along highway I-90 until it stopped in Seattle. That's where we made our new home, and would eventually be were we started our family.
But New England never left our hearts, and after the birth of our second son we moved back home to be closer to our roots.
My first job out of college was in quality assurance at Nintendo. I then entered the world of enterprise software at Expeditors International where I worked as both a Systems Analyst and Business Analyst for their document management development group.
In 2017 I left my office job to pursue my childhood dream of game development. I raised funds via Kickstarter for my first-ever game, Village Monsters, which released in 2022.